Main content starts here, tab to start navigating
Careers
We Believe in People and Treating Our Employees and Guests with Genuine Hospitality and Mutual Respect.
At Gusto Farm to Street, we're on a mission to help accelerate the world's transition to healthier calories - one bite at a time. We serve our farm fresh salads and pizzas in an upbeat, friendly and fun environment. We combine amazing food quality with unparalleled passion to create a unique dining experience for each guest that we welcome into our restaurants. We use only the highest quality ingredients sourced locally whenever possible. From our farms, to your streets.
Our Values:
Family - we are all part of the Gusto family
Dedication - a dedication to providing a unique and amazing dining experience
Passion - a passion for providing world class guest service
Desire - the desire to learn, grown and improve every day
Integrity - integrity in how we treat our ingredients, our guests, and our Gusto family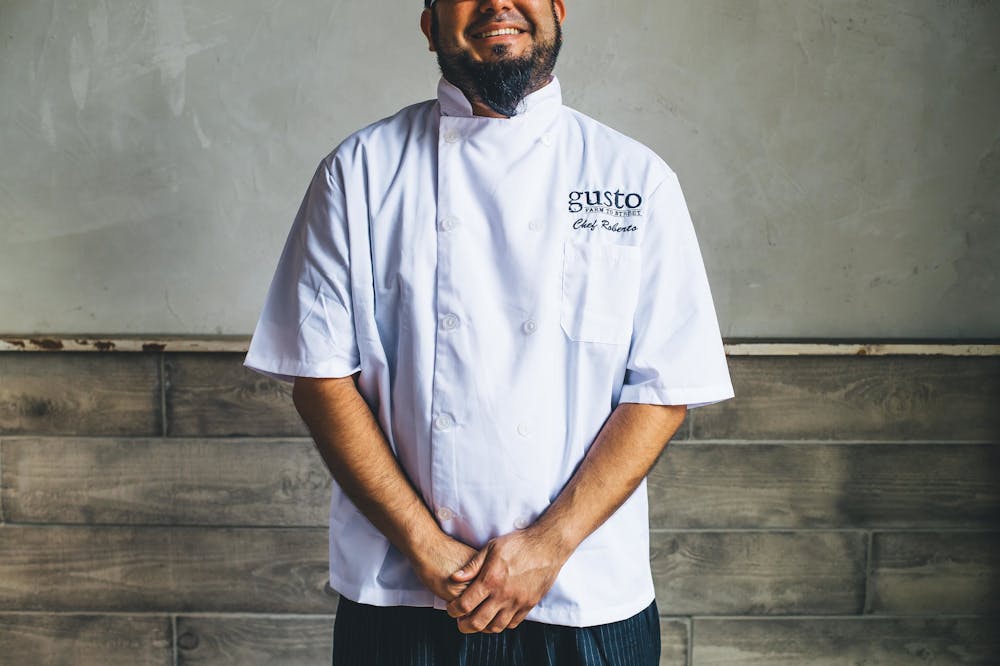 Apply to Be Part of The Gusto Team Today and Share in Our Taste for Life!
Gusto Farm to Street is an equal opportunity employer and does not discriminate against any applicant or team member in its employment practices because of race, color, religion, gender, sexual orientation, national origin, age, disability, uniformed service, veteran status, or any other protected class.